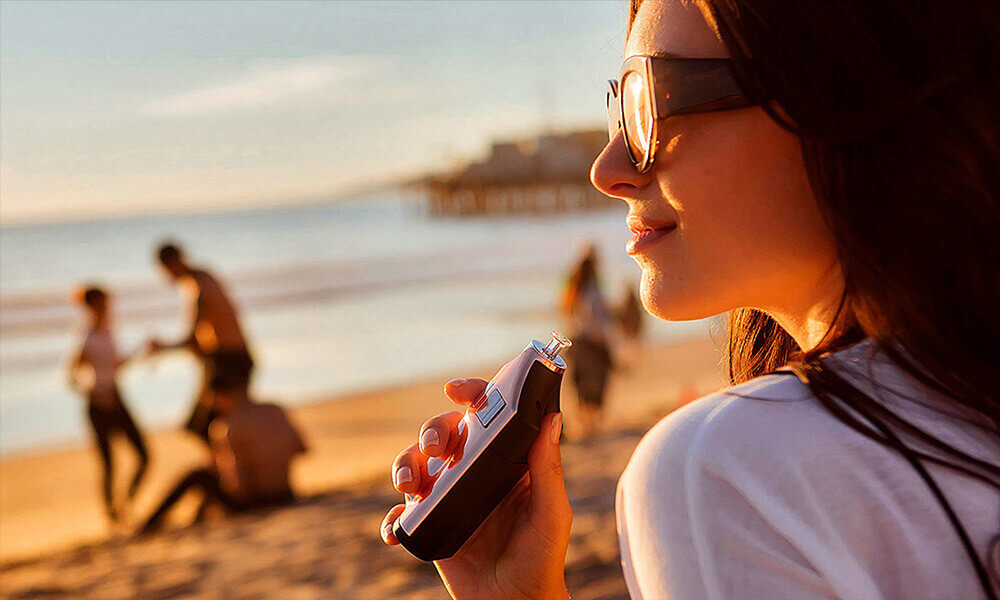 Ghost Vapes Out of Business | Makers of the Ghost MV1 Vaporizer to Cease Production
It is with a heavy heart that we bid farewell to another vaporizer brand who is closing their doors and going out of business. It was leaked earlier today that Ghost Vapes would be ceasing it's production of the MV1 and shutting its doors. We are yet to confirm the reason but the rumor mill attributes it to investors no longer able or willing to input the capital needed to maintain operations, especially in this current financial climate onset by the Covid-19 pandemic. 
Need Ghost MV1 Warranty Repair ?
A Great Vaporizer With it's Share of Issues
When the Ghost MV1 hit the scene in 2017  it had already built up a lot of hype. However before the full release some technical issues such as the heat sink not properly seating and the grinding glass mouthpiece became apparent. These were quickly addressed along with some other updates to the firmware and the MV1 was off to the races.
Despite the updates the Ghost MV1 remained a contentious vaporizer. It is a rather heavy vaporizer for a portable unit and with a proprietary dual 18650 battery pack, charging without the fast charger, takes around 3 hours. Add on the need to perfect a list of requirements to get consistent optimal draws and a crucible latch that wears down over time  and then Apple banning all vape apps in the Fall of 2019; the writing was on the wall. 
Missed Marketing Opportunities
One of the biggest missteps Ghost made out of the gate was throwing money at marketing to the wrong crowd –  The hip Gen Z and Millenials. These are the Puffco Peak and cartridge vape pen crowd. While I can't speak for all of us, I can say I have been attending Slightly Stoopid concerts since 2006 and I don't know a single soul there who wants to lug around an overweight herb vaporizer which requires switching out crucibles to keep the party going. I will just take my PAX Era. The Ghost MV1 is a campfire or at home nightcap. 
I do understand Ghost Vapes was trying to raise brand awareness  with the Slightly Stoopid Limited Edition Vaporizer, but it was going after the wrong crowd on many levels and would  have been better off spending marketing dollars towards a Jimmy Buffet edition MV1 and some customer education. 
The MV1 was released around the time of the green rush. A roaring economy with state after state legalizing recreational marijuana all gave massive, albeit inflated, valuations for companies such as Canopy Growth, Tilray and their ancillary counterparts such as Greenlane. We can only speculate Ghost was attempting to capitalize on the bullish sentiment of the time. 
The dry herb vaporizer market remains very small by market cap in regards to the overall cannabis market and is dominated by Storz & Bickel, PAX and Arizer. A niche product like the Ghost MV1 which was only appreciated by an even smaller diehard sub-section of an already small market just could not churn out the sales needed to survive.  
The Herbalizer Price Drop Pattern
Herbalizer was another vaporizer company which saw a similar fate. It exploded onto the scene with an amazing desktop vaporizer at a premium price, $729 to be exact. Once the initial buzz wore off and some technical issues with the Herbalizer units started to manifest, customers were opting for the Storz & Bickel Digital Volcano at a rate of 20:1. Soon Herbalizer dropped their price to $599 to match the Digital Volcano but continued to be outsold by Storz & Bickel. Then it seemed every second you turned around Herbalizer was having a sale, including bundle deals to move inventory and entice customers and before you knew it , they were out of business. 
Ghost started  the MV1 at $295, from there they started discounting. Then the MSRP dropped and dropped again. Soon the Ghost MV1 was selling for $175 and even then offering discounts or adding in extras worth $40 – $60.  
Still a Top 5 Dry Herb Vaporizer
Despite the missteps, Ghost Vapes could still remain operational as a much smaller company. Ascending to the levels of Storz & Bickel success  were not in the cards for Ghost. We love the Ghost MV1 vaporizer and it still occupies a top 5 spot over here at To the Cloud. The flavor and clouds you get from the unit give you a punch which cannot be beat by any herb vaporizer on the market.  We will continue to sell them and back them with our own 6 month warranty  and hope to find out more information on the abrupt shut down soon.