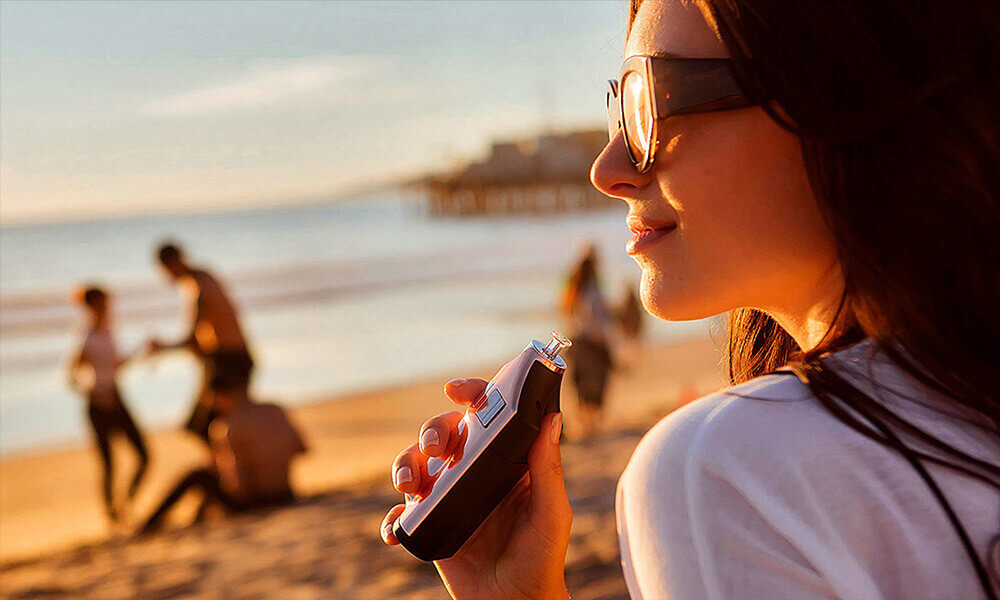 Vaporizers
New Vaporizers
New Vaporizers | The Best Vaporizers at To the Cloud Vapor Store
Vaporizers are a great way to enjoy your herbs, flowers and concentrates in a much healthier manner. Instead of burning your materials vaporizers only extract the active ingredients you want such as terpenes and CBD.
Beyond being healthier, you will use less material, saving you more money, given the efficient manner in which vaporizers extract just what you want at a lesser temperature than burning.
Here you will find our new vaporizers which are brand new and authentic in original packaging with manufacturer's warranty.
There are many types of vaporizers which come in different shapes and sizes, using different methods such as induction, conduction or convection  to vaporize your plants or concentrates.
Desktop Vaporizers are durable and larger units you will only use at home. Given the nature of the size of the desktop units and the fact most need to be plugged into a power outlet, they are not ideal to take camping or to a friends.
Some examples of a desktop vaporizer would be the Volcano Hybrid for herbs and the Dr. Dabber Switch for concentrates.
Portable Vaporizers on the other hand are smaller battery powered units. Some, like the Arizer SOLO 2,  are only portable to the extent you will want to take them out on the porch, while others like the PAX 3 can be thrown in your pocket for a concert without concern.
To the Cloud Vapor Store sells the best new vaporizers on the market and is the #1 rated E-commerce site  for all your vaporizer needs . We carry new and used vaporizers from Storz & Bickel, Arizer , Firefly and many other trusted and well known brands. To the Cloud Vapor Store only  sells vaporizers we ourselves use love and back them with our trial period and exchanges to make sure if you aren't 100% satisfied your wallet won't be affected.
Our 100%  guarantee goes beyond a catchy slogan. So Come To the Cloud to buy your next vaporizer. You'll be happy to you did.