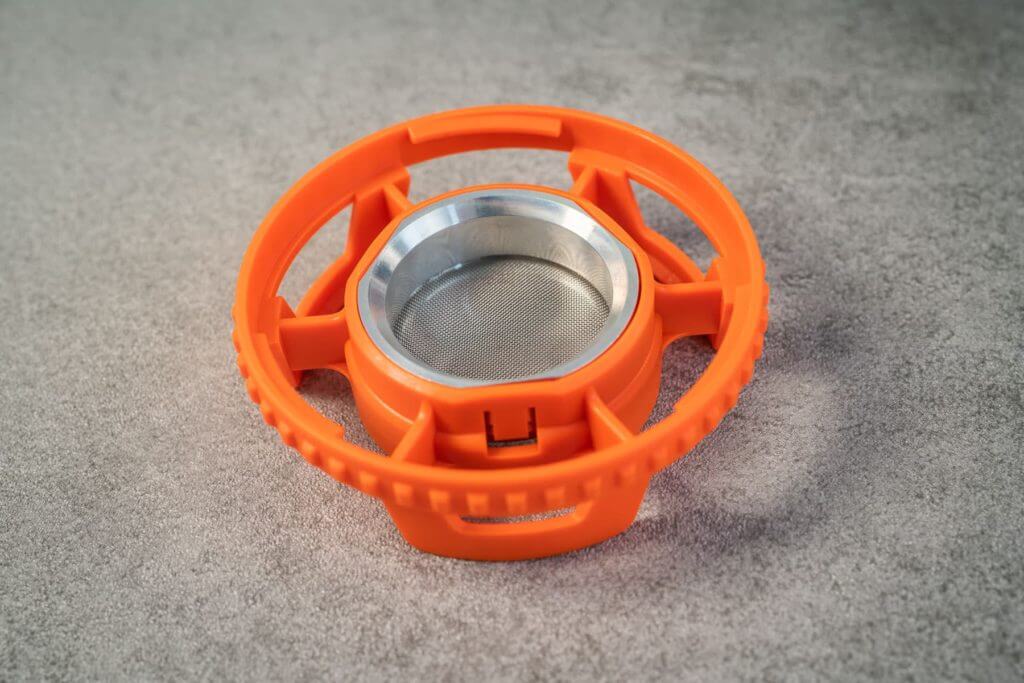 Volcano Hybrid Heating & Chamber Insert to be Replaced by Storz & Bickel
Storz & Bickel are in the process of changing out the Aluminum alloy insert for the Volcano Hybrid filling chamber and heating element insert to Stainless Steel. A more durable and heat tolerant  material which S&B use in the Easy Valve for the Classic Volcano. This is due to a limited number of cases where it appears the  Hybrid's metal on metal contact is causing a decomposition of the aluminum parts.
Storz & Bickel likely decided to venture into a new material (Aluminum) for the Volcano Hybrid heating element insert to increase the conductive properties of the herb chamber. Aluminum alloy transfers heat at a more accelerated rate than Stainless Steel and thus gives a  user utilizing the whip function with no fan assist a greater amount of vapor without having to exert a great deal of effort when inhaling. 
This is Storz & Bickel's first time using Aluminum alloy and originally this new design on the Hybrid  Vaporizer was met with positive reception. However with the metal on metal contact over time at high temperatures decomposition in some units has occurred.
It is not yet determined if Stainless Steel will solve the problem as the Classic and Digital Volcano did not have a metal on metal contact. But as mentioned above Stainless Steel has been the material of choice for the easy and solid valve inserts with no issues whatsoever.
Ultimately this is a limited issue and many frequent  Hybrid users have reported no such problems. With that being said Storz & Bickel is replacing the aluminum alloy inserts with the Stainless steel as we speak and any unit sold after 1/15/2020 will have the stainless steel insert. 
Storz & Bickel remain the top rated manufacturers in the dry herb vaporizer space and are one of the few companies to produce outside of China. Their vaporizers have garnered them hundreds of thousands of loyal customers and their vaporizers have medical grade certifications in a handful of countries. The Volcano Hybrid is currently the highest rated desktop vaporizer and will remain so despite this hiccup.